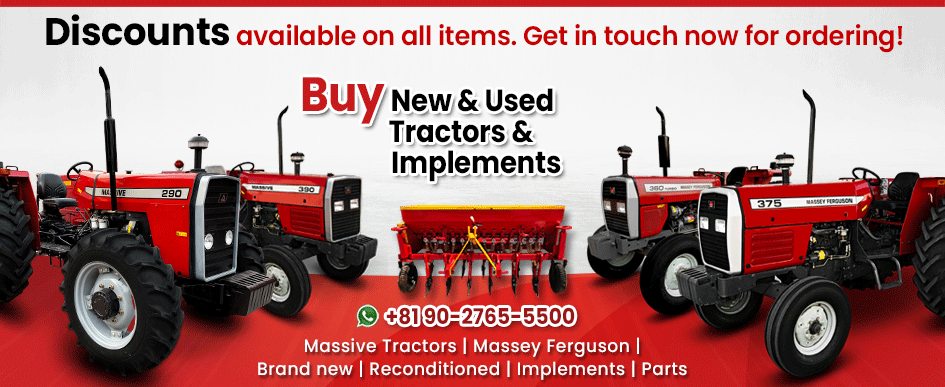 New & Used Tractors for Sale in Burkina Faso
Brand New Massive Tractors
Combine Harvesters for Sale in Burkina Faso
Tractors Available in Japan
Brand New Massey Ferguson Tractors
Brand New New Holland Tractors
Farm Implements in Burkina Faso
Welcome to Tractor Provider Burkina Faso

Tractor Provider is bringing its agricultural solutions to the people of Burkina Faso, a West African country that has untapped potential when it comes to farming. We, at Tractor Provider Burkina Faso are committed to helping the local farmers of Burkina Faso flourish and reach their full aptitude.

Our goal is to get as many locals into farming as possible by providing products on fair prices. Burkina Faso is a low-income land-locked country and has limited natural resources. The economy of Burkina Faso depends heavily on agriculture. Agriculture contributed around 18.4 percent to the GDP of Burkina Faso according to the reports made in 2020.

Why Burkina Faso out of all places?

Well, this land-locked country reportedly has around 21.93% arable land making it one of the most affordable places to set up a farm, as the land is cheap due to the harsh weather. The agriculture sector generates about a third of the country's GDP and employs 80% of the population of Burkina Faso.

Tractor Provider Burkina Faso's goal is to enable the locals to have a self-sufficient lifestyle. By delivering the best agricultural machinery, we can help them improve the economy of the country as well.

How does Tractor Provider Burkina Faso plan to reindustrialize farming?

Tractor Provider Burkina Faso wants to modernize the way you farm, but how are we going to do it? Well, for starters, by providing locals with cutting-edge equipment, we can help them efficiently plant, thresh and harvest their crops. This way they can compete with their neighboring countries, or even better, give them a helping hand.

Although providing farmers with the right equipment is important, that's one part of the solution. Our tractor dealership makes it affordable for the lower class to play their part in agriculture without the need of a third party by providing easy financing solutions.

What do we sell?

Currently, we are the face of the Massey Ferguson company in Burkina Faso, as we sell used and new Massey Ferguson tractors at affordable prices. The range varies from different HPs to the type of drive. The same goes for the stock of New Holland tractor's lineup. When it comes to our combine harvesters, the massive Kubota DC series is a Japanese powerhouse. Apart from the tractors, we have all kinds of Farm Implements for sale in Burkina Faso; from rakes to a trolley, planters to seeders, choppers to spreaders all of these implements help ease the farming load.

The credibility of Tractor Provider Burkina Faso

We are the only dealers in Burkina Faso that sell brand new tractors, used tractors, used Japanese tractors, and different farm implements all under one roof. We are a trusted brand that has been dealing with top companies for many years now. Our customers are what makes us credible, our services are known all around the globe, whether it is timely deliveries, respectful behaviors, outstanding after-sales service, or customer support, we have always been the best in the business.