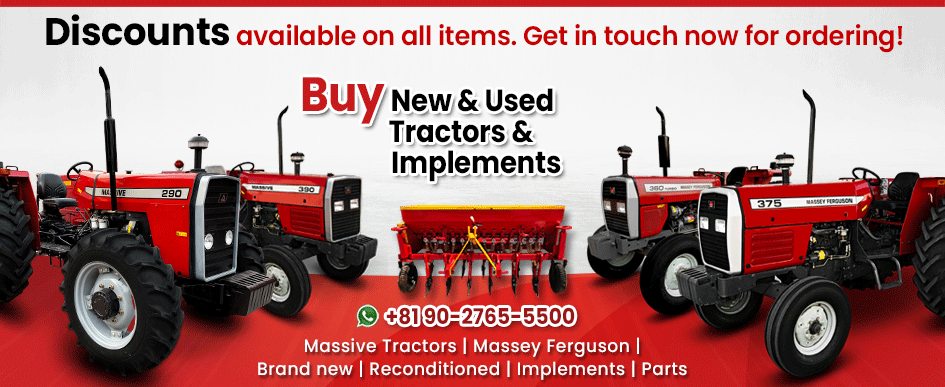 New & Used Tractors for Sale in Bahamas
Brand New Massive Tractors
Combine Harvesters for Sale in Bahamas
Tractors Available in Japan
Brand New Massey Ferguson Tractors
Brand New New Holland Tractors
Farm Implements in Bahamas
Welcome to Tractor Provider Bahamas

Tractor Provider Bahamas is the place where all your agricultural needs are fulfilled. From private-scale to large-scale farming, we have a variety of tractors and farm implements for sale in the Bahamas, as we provide you with the best quality agricultural machinery from the most renowned tractor companies around the globe.

If you are looking to buy a tractor, brand new or used, we are the tractor dealers in the Bahamas to go to. We have a wide range of products in both categories and promise you competitive rates amongst the local market. Tractor Provider Bahamas is an all-in-one place for your farming needs.


Tractor Provider Bahamas' Aim

Although the Bahamas is the richest country in the West Indies, it is far from yet to say that the country is self-sufficient or food-secure. Domestic agriculture production can help the country reduce its trade deficit whilst making Bahamians self-sufficient. Agriculture accounts for only 2.3% of the GDP of the country, whereas tourism and finance combined account for the rest.

Tractor Provider Bahamas aims to make the region self-sufficient, which can only be done by providing the locals with proper knowledge of agricultural technology so that they can adopt new methods for sustainable agriculture. We plan to provide our local farmers with proper equipment so that they can start playing their part in making the country self-sufficient and sustainable.


What Tractor Provider Bahamas offers

Tractor Provider Bahamas has a wide range of top-class products; we have Massey Ferguson tractors for sale, and the MF lineup includes low HP tractors like MF 240 as well as the high HP MF 385 4WD. Another one of our famous lineups includes the New Holland tractors for sale. We also sell used Japanese tractors such as the mighty Kubota lineup. Also, our powerful and robust combine harvesters come in second-hand condition as well as brand new.

For the Farm Implements, we have various attachments to choose from, as we have disc plough, chisel plough, farm trailer, hydraulic tipping trailer, lawnmower, a bunch of different offsets for different purposes, agricultural loader, cranes, reapers, blades, ridgers, and the list goes on. Farm Implements like these make planting, harvesting, loading, and threshing easy for the farmers.

Relationship with our Tractor Customers

We ensure you that each of these pieces of machinery is reliable and robust. Whether you buy a new tractor or a used implement, our quality is what differentiates us from other dealers in the Bahamas. Our reputation is built upon years of trust, as we deal with our customers with the utmost respect and strive to provide them with solutions that are best suited for their individual needs. What we have today is an amalgamation of trust in us, and the quality of our services.

To reach out to us, you can visit our outlet at the given location. You can additionally look at our stock to have a thought regarding our item's reach and the spending plan.

We ask you to put your trust in our services today so that you can experience a better tomorrow.